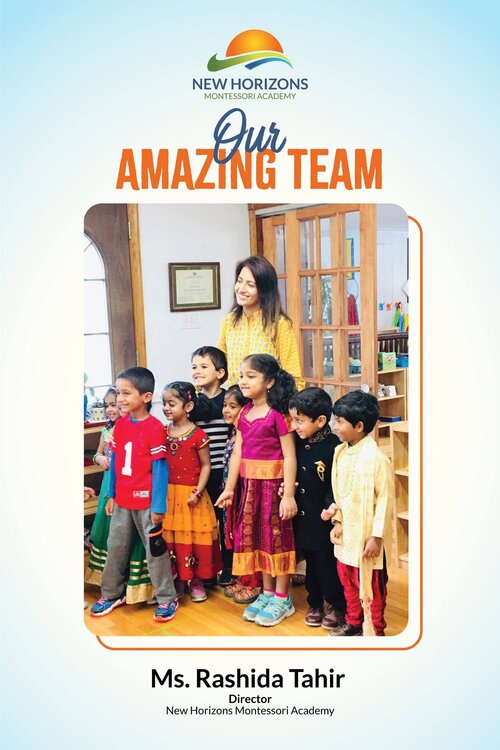 MS. RASHIDA TAHIR
Ms. Rashida Tahir graduated from Rutgers University in New Jersey with a degree in Psychology and education. She holds an American Montessori Society (AMS) Certification as well as 11 years Montessori teaching experience. She brings an immense love for children, 14 years of teaching and leadership experience, and a passion for the Montessori method.
Ms. Rashida is dedicated and determined to making New Horizons one of the top ten best Montessori schools in America.
She is instrumental in conceptualizing our newly constructed state of the art, custom built campus. — in Exton, Pennsylvania.
MS. GWEN YOUNG
Gwen will be in her fourth year at New Horizons Montessori Academy. She has extensive experience working in Montessori Schools and child care.
Since 2004 she has worked at day care/learning centers as an assistant and head teacher. Gwen has also worked through all of her college life in the child care/education field.
Gwen attended Immaculate University for early childhood education. She obtained her early childhood education diploma in December of 2015, and is Montessori certified with an American International Montessori teaching Diploma.
Some of her interests outside of school are traveling to new places, exercising, reading, listening to music, and most of all spending time with her son. — in Exton, Pennsylvania.